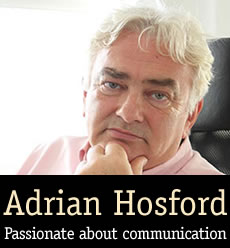 Chairman
June 2009 – present
This groundbreaking trust, which I chair, brings together over 35 voluntary, community and public sector organisations. The Trust raises awareness of the importance of speech, language and communication, boosts the skills and knowledge of the children's workforce, and supports collaboration across the sector to maximise positive impact.
Chair, Advisory Panel
International Centre for CSR, Nottingham University Business School
April 2009 – present
This expert panel, of which I am chairman, oversees the vision, direction, strategy and governance of this world-leading CSR centre, making sure that undergraduates, MAs, MBAs and PhD students go into their businesses and organisations with an in-depth understanding of corporate responsibility and sustainability.
Chairman
February 2009 – present
This new social enterprise is designed to help people who suffer from depression, mood swings or anxiety, and I am its equity-holding Chairman. Using the latest technology and the best psychology and advanced communication skills, it's an online self help tool that allows sufferers to manage their mental health positively, with a little help from their friends.